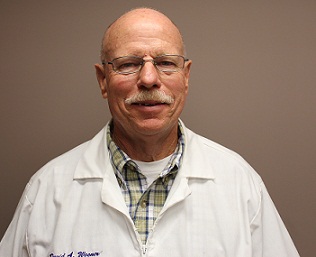 CPO Certified Prosthetist/Orthotist
David A. Wegner is the co-founder of Achilles Prosthetics and Orthotics, Inc. An American Board for Certification certified Orthotist and Prosthetist, David completed his education at UCLA in 1977 and has more than 40 years of experience in the field – most of which has been at Achilles.
While serving in the Vietnam War, Wegner sustained a severe combat injury. Through that experience, he decided to pursue a career in the field of orthotics and prosthetics. "My injury in Vietnam really was the catalyst in leading me to get into the field of orthotics and prosthetics. After my injury, I relied a great deal on those around me. Every day, I live for the opportunity to help others in need."
Wegner has experience serving both children and adults, while also working closely with Medicare, Veterans Administration, Medi-Cal, California Children's Services and private patients.